On Thursday 1 November, Health Minister Stephen Wade was on hand to officially welcome medical specialists and guests to the new centre of excellence for healthcare in the north-eastern suburbs, the 480 Specialist Centre.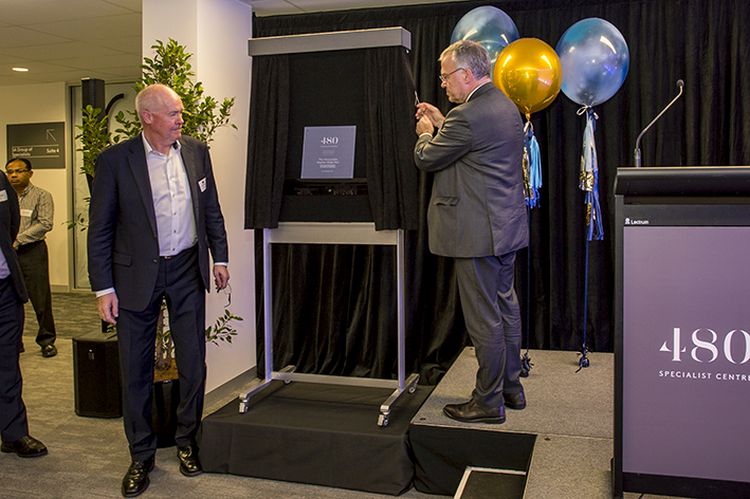 Andrew McIntyre of MRS Property together with Mark Middleton, CEO of the Icon Group and Rodney Fox of Vision Eye Institute addressed guests with Minister Wade performing the formal opening.
The vision for the centre was born from discussions with doctors from the Adelaide Cancer Centre and SA Group of Specialists.  Located at 480 North East Road, Windsor Gardens, 480 Specialist Centre will fill a gap in the provision of specialist services and day surgery facilities in the north-eastern suburbs of Adelaide both immediately and as the demand for these services increases as our population continues to age.
The centre is a syndicate investment managed by Harmony Property Investments (exclusive to MRS Property).  MRS Property acted as Development Manager for the project, in addition to undertaking the role as Asset Manager of the site.  The state-of-the-art facility was designed by Cheesman Architects and built by Badge Constructions.
The Official Opening was attended by occupants of the centre, including Icon Cancer Centre, Windsor Gardens Day Surgery, Australian Clinical Labs, Adelaide Cancer Care, SA Group of Specialists, Eye Surgeons SA, Medical Lasers and Dermatology, and Colorectal Surgery – as well as many other medical specialists and associates from across Adelaide.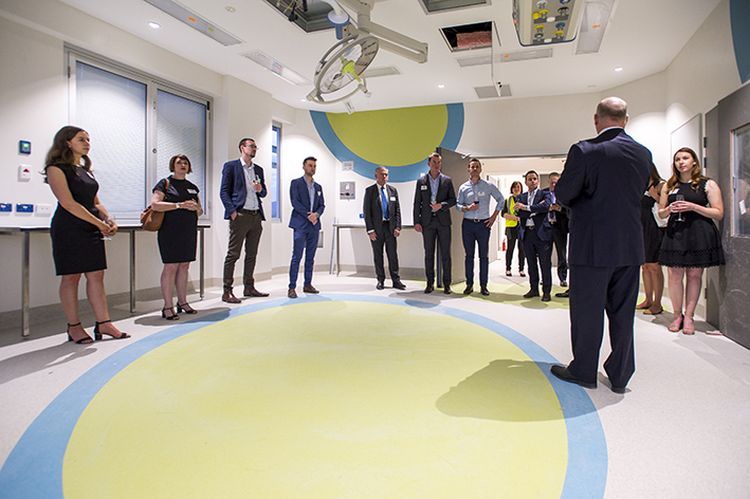 Guests were led through tours of the new Windsor Gardens Day Surgery and Icon Cancer Care tenancies, showcasing the state-of-the-art facilities the centre has to offer.
MRS Property would like to thank all who participated in organising this event, including the team from Fuller, Melanie Arthur from Cre8ive Marketing, Sprouts Catering, Darren Clements Photography, David Hossen, Sharon Campbell, Mikala Wood, Ivan Lock and many others.
MRS wishes to warmly welcome medical specialists and their staff and the general public to 480 Specialist Centre, and hope that the positive impacts on those working and receiving care in the centre will be significant.
We are also very proud to be recognised via InDaily and The Advertiser.  We are very grateful for the support and praise the centre has received.
Please enjoy the photo gallery from the event below.
For more information, visit www.480specialistcentre.com.au
9 November 2018