The first medical specialists are now operating from the 480 Specialist Centre in Windsor Gardens.
With more than 5,000m2 of state of the art floorspace, this new $30m facility brings together a wide range of medical specialists to service Adelaide's north-eastern suburbs.
Icon Cancer Care, Adelaide Cancer Centre, SA Group of Specialists (Gastroenterology), Eye Surgeons SA and Australian Clinical Labs have all opened their doors today, with a number of additional medical tenants expected to open in the coming weeks.
The Windsor Gardens Day Surgery, which will feature 3 state of art day operating surgeries, will also be opening in the coming weeks in the 480 Specialist Centre.
MRS Property has acted as Development Manager for the design and construction of the centre and will undertake the ongoing Asset Management.  The centre is also a syndicate investment managed by Harmony Property Investments (exclusive to MRS Property).
Although more than 80% of the centre is committed, there are a small number of tenancies available for medical specialists, starting from 90m2.
Download leasing brochure here.
For more information and leasing enquiries please contact:
Andrew McIntyre
MRS Director
0422 303 585
amcintyre@mrs.com.au
To find out more visit:
www.480specialistcentre.com.au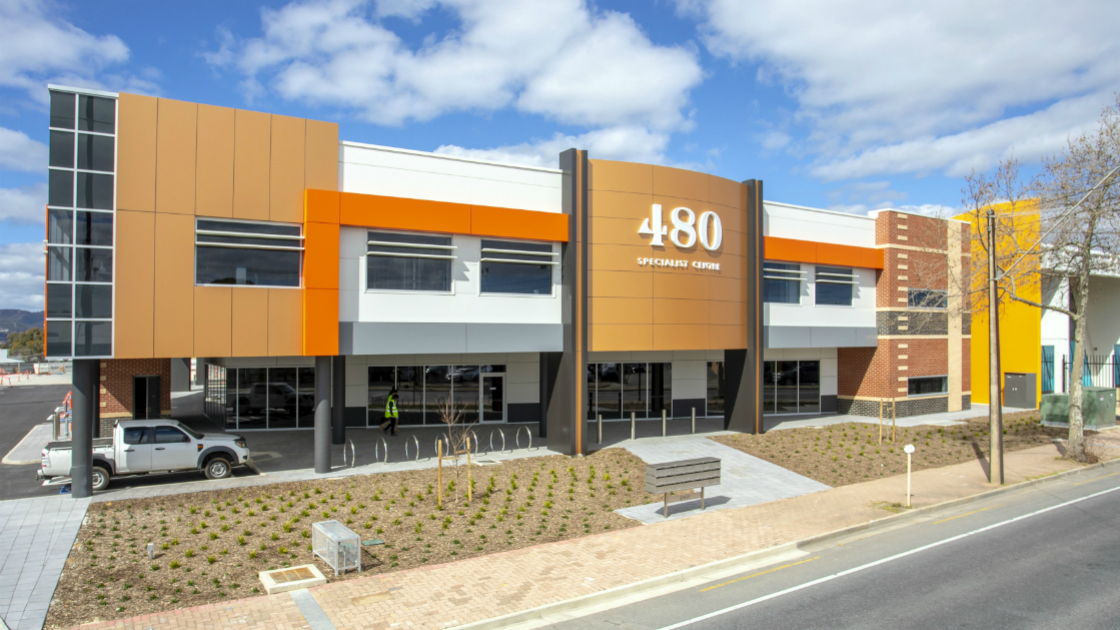 16 October 2018