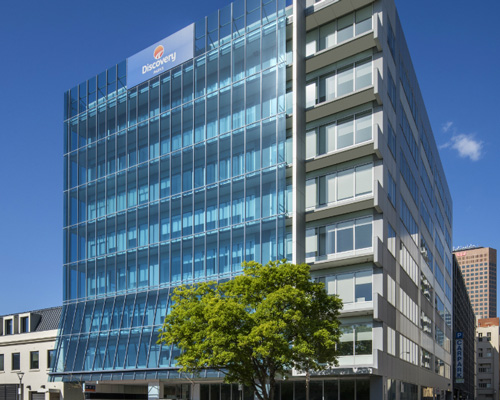 This asset was built in 2006 and is positioned in Adelaide's emerging western CBD locale. The precinct has benefitted from significant infrastructure expenditure in recent times, including the new Royal Adelaide Hospital, South Australian Health and Medical Research Institute (SAHMRI), The University of Adelaide's Faculty of Health and Medical Sciences and various residential apartment developments.  The front of the building has excellent views over leafy Light Square.
The property provides 6,651 sqm of lettable area over 8 levels, plus 30 secure car parks in the basement.  Amenities include an EOT plus additional showers on all floors.  A multi-level public carpark is located adjacent the building off Playhouse Lane, providing ample car parking supporting the on-site parking capacity.
Discovery Holiday Parks have naming rights of the building and operate their national headquarters from Level 7, with other tenants including the University of South Australia, Electoral Commission SA and the National Centre for Vocational Education.
Our appointment on this building commenced in 2018, with our role encompassing the full suite of property and facility management services.