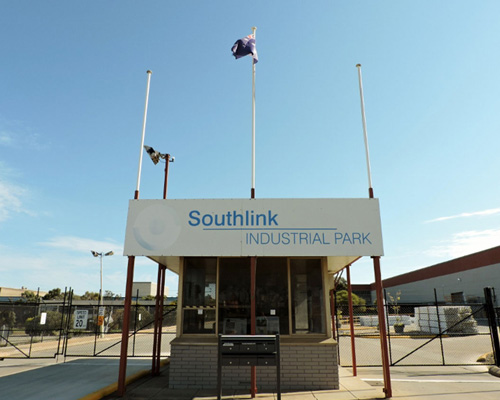 1 Sheriffs Road commonly known as ''Southlink Industrial Estate was previously home to the Mitsubishi Engine Plant in SA and is located 25kms south of Adelaide's CBD, in the premier southern industrial precinct of Lonsdale.  The estate benefits from excellent accessibility via rail, bus and road links, including the Southern Expressway.
The site covers approximately 2.54 ha and has almost 55,000 sqm of lettable space.  There is significant hardstand and car parking and capacity to accommodate large trucks throughout. 
ResoruceCo, who is a global leader in the recovery and re-manufacturing of primary resources, is a major tenant with other occupiers including EC Carpets, RJE Global and MDLR.
MRS Property have managed this large industrial estate since 2006, providing property and facilities management, lease administration and financial management.