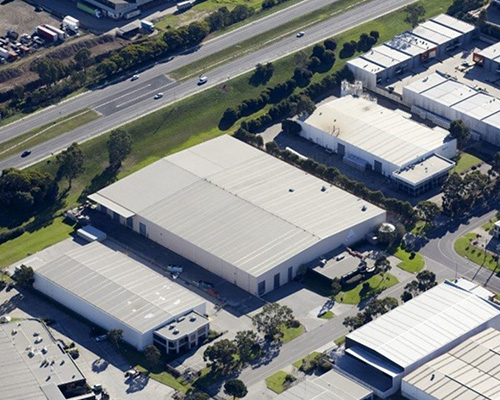 The Harmony Somerhall Fund comprises two Victorian, fully leased industrial properties with a combined WALE of more than 12 years, located in the northern suburb of Somerton and south-eastern suburb of Hallam.
Both properties sit in well established industrial precincts with good access to main arterial roads and highways, providing a combined gross building area of more than 12,000 sqm on an aggregated site area of 68,000 sqm.
The portfolio benefits from two strong tenant covenants, including Tyrecycle who are the leading tyre recycler in Australia and Packcentre, a packaging and logistics operator that retain a national footprint.
1-5 Siddons Way, Hallam, VIC
Building/Sector Type: Industrial
Acquisition Date: September 2015
Purchase Price: $10.75 million
Sale date: December 2021
Sale price: $21.3 million
30-56 Encore Avenue, Somerton, VIC
Building/Sector Type: Industrial
Acquisition Date: September 2015
Purchase Price: $7.9 million